Loção de hidratante de árvore do chá, 18 fl oz (532 mL) Frasco doseador
Temporarily Out of Stock
Please check back soon
- Calms and refreshes skin
- Helps calm dry, irritated skin with naturally soothing botanicals
- Ideal daily solution to help ease dry skin irritation and keep feelin healthy
- Paraben, Phthalate, Mineral oil, Petrolataum and PEG free
Calms and Refreshes Skin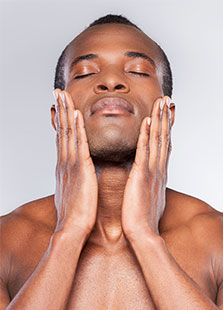 Nature's Gate Tea Tree Moisturizing Lotion helps calm dry, irritated skin with naturally soothing botanicals. Tea Tree Oil and Aloe Vera are combined with 7 skin conditioning moisturizers to refresh and comfort skin. This lotion is an ideal daily solution to help ease dry skin irritation and help keep skin feeling healthy.
Exclusive moisture blend includes Shea Butter, Sweet Almond Oil, Apricot Kernel Oil, Soybean Oil, Sodium Hyaluronate, Vegetable Glycerin and Vitamin E.
Tea Tree Oil, rich in Terpenoids, has been used for centuries for its soothing skin properties. Aloe Vera, Marshmallow and Hops help soothe and calm skin. Sodium Hyaluronate binds moisture to skin and helps reduce moisture loss. Shea Butter contains high levels of Vitamin A, known for its skin nourishing properties.
This product is paraben, phthalate, mineral oil, petrolatum and PEG-free.